Three days in a row that I have something to post?! Don't get used to it. ;-)
As it happens, I'm a guest blogger today on V. L. Locey's blog,
Thoughts From a Yodeling Goatherder
. V. L. wrote "Two Guys Walk Into An Apocalypse...", one of the stories in the
He Loves Me For My Brainsss
anthology, and has been featuring guest bloggers every Thursday this month to celebrate the release.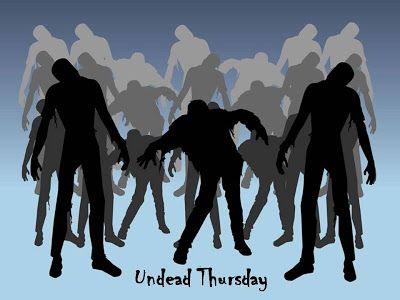 So I'm there today, talking about something even scarier than zombies:
I'm not going to talk about zombies, actually. If I could write coherently about zombies -- if I could be as eerie and elegant as Lynn was in last week's guest post, or as funny as V.L. is, in her story in He Loves Me For My Brainsss -- I'd have written a story about zombies, instead of deciding to edit an anthology about them. (I've written an erotica/horror story, but it's about succubi, not zombies. And "Dead On Her Feet" sounds like it should be a zombie story, but it's really just about a very tired soldier.)

I'm going to talk about blurbs and titles.
Check it out at:
http://thoughtsfromayodelinggoatherder.blogspot.com/2013/01/undead-thursdays-guest-blogger.html